Triple strength of
TriplePak

foil

TriplePak is an innovative, three-layer film that raises the quality of waste bags to a new, unattainable level. We set aside our all uncertainties, because our patented foil is extremely durable, functional and ecological at the same time. But this is only a part of its advantages.
Technology assumptions
Project: Development and implementation of high-performance automated and robotic technology for producing knurled ecological trash bags from a three-layer film extruded by means of free blowing.
TriplePak

in agreement with the
environment

Caring for the environment is not only a huge responsibility for us, but also a technological challenge. The innovative, three-layer TriplePak film is a combination of features that respond to the needs of both the environment and the consumer.
Functionality
TriplePak is the strength of three layers, which results in the unique functionality of the bags. In one product you can combine the features of different products. Bags based on TriplePak foil are therefore not only durable, but also fragrant, aesthetic and cheap to produce.
Ecology
Every day, we process over 50 tons of recyclable materials. We also use regranulate for the production of the three-layer TriplePak film, in which it constitutes the load-bearing, central part.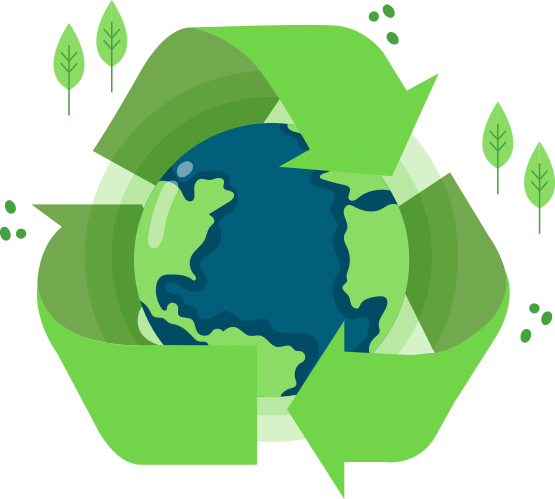 Strength
The use of regranulate in combination with knurling treatment means that TriplePak is distinguished by its exceptional tensile strength, tearing and piercing. Higher durability also means lower product consumption by the target consumer.
The project co-financed by the European Union from the European Regional Development Fund under the Intelligent Development Operational Program. The project implemented under the National Research and Development Center competition: 1.1.1. Industrial research and development work carried out by the "Fast Path" companies
Project value: 90 225 418,75 PLN
Contribution from European Funds: 42 127 098,75 PLN